Our WHY for this course
BY MARK LLOYDBOTTOM
While the Covid pandemic has resulted in massive pressure on accountants, the reality is that technology continues to reduce compliance revenues. While these are necessary services they do not significantly add value to clients given that they focus on the past.
Business advisory services focus on the future and are globally recognised as an essential service. 
The time for developing these client services is now. Having a belief that you can deliver is massively important but so is enhancing your capabilities and understanding of business, people, processes and management.
Your business advisory capabilities have no doubt been developed through your journey in advising clients. That is what we call learning by osmosis. Inter firm surveys disclose that revenues from business advisory are less than 5 per cent of total revenues. 
The Driving To PRIME potential? It is widely recognised that clients will pay additional fees provided they derive value? The potential is somewhere between 25 and 75% of their annual fee.
Avoid this pitfall: Of course you offer business advice but probably not in a structured manner. Most accountants advice is often "off the cuff" and is not charged for separately as it is perceived to be a component of the compliance service.
The result? Money left on the table and clients maybe not receiving the level of service they and their business require.
Gerry – his teaching was the driver for my success: I met Dr. Gerry Faust over 30 years ago. By embracing his Driving To PRIME programme and the insights I gained I was able to build three leading edge businesses – and they really were market leaders throughout the UK. I have always seen Gerry as my mentor. Now allow me to introduce you to Gerry who will share with you a programme that I guarantee will be of high value. High impact. High fee yield. It will transform your insights and client advisory capabilities.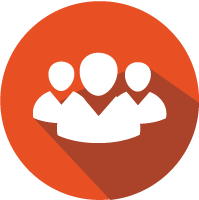 Who is this course for?
Making an impact
All accountancy firm owners, future owners and accounts and audit managers.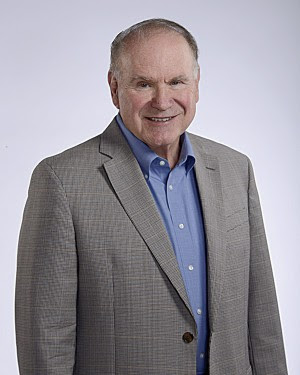 About Dr Faust
Dr. Gerry Faust is one of the world's most respected business thought leaders and advisors. He has presented his powerful messages in over 70 countries and is known as the most invited back speaker for CEO's worldwide. He was twice honoured by international CEO groups as their business resource of the year.
Gerry has been a university professor, researcher, founder or co-founder of a number of successful businesses and a successful CEO. Starting at the age of 29 he has helped dozens of leaders around the world understand their organisation and follow their path to PRIME. 
This powerful practical experience-based learning program gives you the essential business tools you need to evaluate the current state of your business, adjust quickly to changing market realities, and to thrive in the competitive jungle of today and tomorrow.
Brian Tracy, Author, The Phoenix Seminar, Maximum Achievement, Goals, Eat That Frog.
An impactful course
Driving to PRIME has the power to upgrade your business advisory expertise enabling you to increase your business advisory revenues.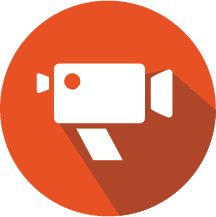 What you will receive
Three separate sessions
Over 3 hours of video training
A comprehensive 60 page manual
A certificate of graduation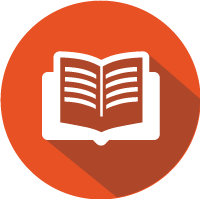 What you will learn
DEVELOPING YOUR UNDERSTANDING OF MANAGEMENT ROLES AND THE BUSINESS LIFE CYCLE
The four critical roles of management (PAEI):

The role of Producer (work and management)

The role of Administrator (organisation, efficiency and consistency)

The role of the Entrepreneur (proactively adapting the business for tomorrow)

The role of the Integrator (teamwork development, consensus, employee engagement and a great work environment)

For each role Dr. Faust will look at the role's focus, requirements, workstyle and success factors

Application of what you have learnt from the study of PAEI

Establish your PAEI ratings

Culture and its development

The organisation life cycle:

The growing phases of an organisation; The aging phases of an organisation – and how to reverse aging into a growing profitable entity
Important: Dr Faust shows how the growth of a company to PRIME is connected to these four roles. In this course you will learn about each stage of an organisation's development. Dr. Faust will highlight success characteristics and importantly the traps that will hinder growth, unexpected/pathological problems and what is needed to keep driving toward PRIME.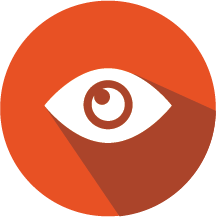 PRIME – A deeper understanding
The Adolescent phase is the rebirth of an organisation independent of the founder, and properly executed puts the organisation on the direct road to PRIME. PRIME is the nirvana of organisations. It is a time of balance of: control and flexibility, profit and growth orientation, a concern for the organisation and team members. At this point, the organisation has functional systems and organisational structure. It has clearly defined and institutionalised its Mission and Vision and is able to adapt its strategy to deal with the changes in the market and business environments and to seize new opportunities. It is likely to be spinning off new infant organisations (new businesses, subsidiaries or profit centres). Performance is both predictable and exceptional for the organisation and its customers. PRIME organisations deliver on their strategies, have budgets and stay within them, balance investments in current and future opportunities and generally are a great place to work.
The Life Cycle Model is intended to help us realise that our issues are not unique. It is also intended to help us decide where we are and the key issues we must take on to get back onto or to continue on the Road to PRIME. It should also encourage us that many others have resolved these issues. It should point out the serious pitfalls that can retard Life Cycle progress (the traps) and can be a valuable tool for increasing the motivation and providing the insights that will drive a successful improvement effort. Knowing where you are and where you want to go are the two things you must start with in planning any journey, and the more clearly you understand the characteristics of these two points, the better your chances of making the trip.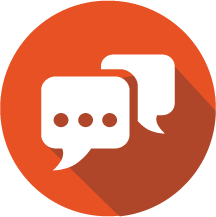 What others have to say
…about Dr. Faust's and Driving to PRIME Gerry's energy and passion are what really stick in my mind. His message is clear. It is valuable. It is applicable. But above all, it is given with passion. He is a great speaker!
Ken Blanchard
Co-author of The One Minute Manager
We thoroughly enjoyed having you at our 15th annual Business & Leadership Conference! We received many rave reviews from your session – which carries even more weight than normal considering we put you on immediately after the most "emotionally exhausting" session we've ever thrown at our audience! I heard from several people that you were the PERFECT presenter to follow-up to that opening session with not only your content, but your sense of humour and fun way of engaging the group. So, an extra special thank you and kudos for pulling the group back together and creating such a lasting buzz!
We received a myriad of comments from attendees that the calibre of programming at this year's event was the best it has ever been. Thanks for helping make that possible!
Katie Chism
General Manager & VP of Operations, NSCA
The clarity and insightfulness to which you delivered such a complex subject made the presentation so interesting. I think it is great when you can take a room of people and get them to laugh at their own characteristics.
William Bartlett
President , Home ReBuilders
My first impression of Gerry Faust was that he was a no-nonsense business leader who delivers a compelling presentation on leadership. That impression hasn't changed over the past 20 years that I've known him. My second impression is that Gerry is a guy who truly cares about helping people succeed. He's fun to be with socially and he has a brilliant mind that focuses with laser precision on the task at hand. He knows how to help businesses advance. And he'll tell you the truth, even if it makes you uncomfortable at first. So, if you really need a breakthrough, go with Gerry Faust's advice.
Jim Cathcart
President & Founder, Cathcart Institute, Inc.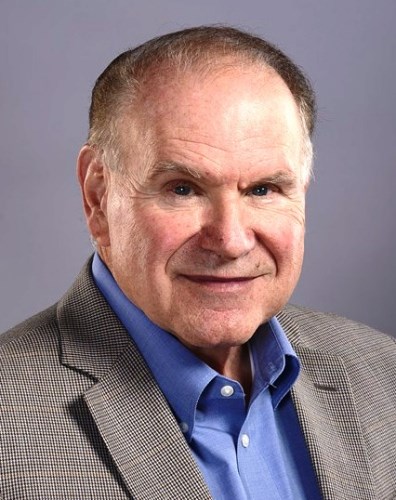 A sad note – Dr Faust's legacy lives on…
I was in Cape Town on 1 November 2019 when I opened my emails and read the sad news of Gerry's passing. He was my friend and mentor. I owe him much – and I know that there are hundred of others who say the same. His obituary may be read here.
His insights, his intellect, his humour, his compassion, his programmes have influenced thousands around the world. I invite you to explore Driving To PRIME with Dr. Gerry Faust.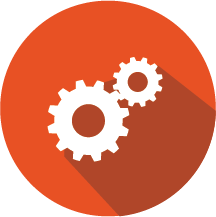 Further insights into your course
There are four critical roles that must be played in an organisation if it is to be successful over both the short and long term. How well these roles are being played and kept in balance to a large extent determine an organisation's culture and its future success.
The challenge is that these roles are complex and demanding and it is impossible for one person to play them all. Especially challenging is that as an organisation grows and develops the demand for these roles changes. These role demands go through a predictable evolution taking an organisation through successive evolutionary phases each with its own particular demands and challenges. For leaders and managers it is critical that we respond to these demands and challenges if we are to successfully drive an organisation to its most effective and efficient stage of development. A stage we call PRIME.
In this course, Management Roles and Organisational Cultures. Dr. Faust defines the four critical roles and identifies their strengths and weaknesses. You will learn how to identify the roles and their relative strength in an organisation and their relationship to and impact on an organisation's culture. You will also get a brief introduction to four very related management or work styles. These styles are driven by a person's personality and their typical patterns of behaviour. This discussion will allow you to identify different personality styles and the most likely style demands of various jobs/positions and to see the relationships of management and work styles to organisational cultures. This can be important as you build an organisation, staff different functions and identify areas of potential conflict and provide coaching to your people. By the end of this video, you should be able to describe your organisation's culture with a profile representing the relative strength of the four roles as they are played in your organisation today, identify the implications of this culture over time and get some insights into changes you might want to make.
The Organisational Life Cycle: The Growing Phases builds on the understanding of Management and Leadership Roles and Organisational Cultures to include how culture evolves as an organisation grows and develops. This starts the discussion of Organisational Life Cycles and the predictable phases that organisations go through as they build their strength, vitality and long term potential.
At each phase there is a most desirable culture and organisations have predictable problems. They face predictable challenges and must take predictable actions and make predictable changes if they are to continue to progress on the healthy pathway to PRIME. Failure to solve these problems can retard an organisation's life cycle progress, cause it to prematurely age or even prematurely die. Each of the growing phases will be discussed in detail and the typical challenges identified. The causes of premature aging will be identified along with some of the things organisations can do to avoid them.
Disc Three, The Life Cycle of Organisations: The Aging Phases completes the description of the Organisational Life Cycle with the focus on how and why organisation's age. Aging is not dependent on time, but rather is exhibited in culture and a related state of mind which impacts how decisions are made, what decisions are made and ultimately the success and long term potential of an organisation. You will learn that as with growing, aging also proceeds through predictable phases. Decline starts very slowly, the changes are very subtle, and aging is often not identified in the busy life of business leaders. But, the clues are there if you are aware of them. As aging progresses it has a stronger and more observable impact on the organisation. In this program you will learn to identify the causes and the signs of early aging even in successful organisations. You will also learn that aging in organisations is reversible.
This course is designed to provide a conceptual base for understanding Management and Leadership Roles, Organisational Cultures and their relationship to the Life Cycle of Organisations. The course discusses key factors that drive the healthy growing process in organisations, some ways to prevent aging (premature or natural) and even present some ideas as to how to create organisational turn around.
However, it is The Road to PRIME that will specifically focus on organisational therapy. Here the focus is on how to avoid the pitfalls, prepare for and overcome challenges and make the key evolutionary and revolutionary changes that drive an organisation to PRIME. You will learn the key activities and processes that will keep a PRIME organisation healthy and prevent aging. We will also discuss the key processes and activities that you can use to identify the signs and symptoms of aging and how to drive the culture, strategy and performance turn-around of aging organisations.
Frequently Asked Questions
WHEN DOES THE COURSE START?
The course starts now and it is a completely self-paced online course.
HOW LONG WILL I HAVE ACCESS TO THE COURSE?
You will have unlimited access for the lifetime of the school.
WHAT DO I DO IF I NEED HELP?
If you have a question related to this course, email [email protected].
WILL I RECEIVE THIS COURSE IN THE MAIL?
No. This course is 100% digital, meaning you will have instant access via the web. You can begin your journey within minutes of making the decision to register.
WHAT HAPPENS AFTER I PURCHASE THIS COURSE?
After submitting your order, you will be given immediate access to the course. Then you will be able to watch the video lessons, download the course guide, and access bonus content. You will also receive an email confirmation of your purchase.
What if I am unhappy with the course?
We would never want you to be unhappy! If you are unsatisfied with your purchase, contact us in the first 30 days and we will give you a full refund.
ARE YOU EXCITED MARK?
Definitely YES. We're excited to have you as a part of our Online Training community. I trust you find this course impactful for you and all those you will influence. I look forward to working with you.