24 CPD hours in our flagship Practice Management 'Mini MBA' Programme
A powerful training programme that promotes peak accounting firm owner performance and results.
Powering up your accountancy business
WITH MARK LLOYDBOTTOM
In a world impacted by Covid and an economic future that looks uncertain, many firms have had to make changes to their operations and the way work is performed. No firm was prepared for their office being closed and everyone working from home or being laid off so suddenly. One thing that is evident is that those firms that invested in technology and quality and effective management processes were better prepared than those that had not. The lesson? In an uncertain world some see predicting the future as a guessing game – but is it? Covid has demonstrated that firms can massively benefit from high quality management practices as well as the right technology and training in the use of that equipment.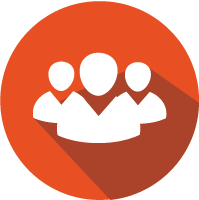 Who is this course for?
Making an impact
All accountancy firm owners and future owners.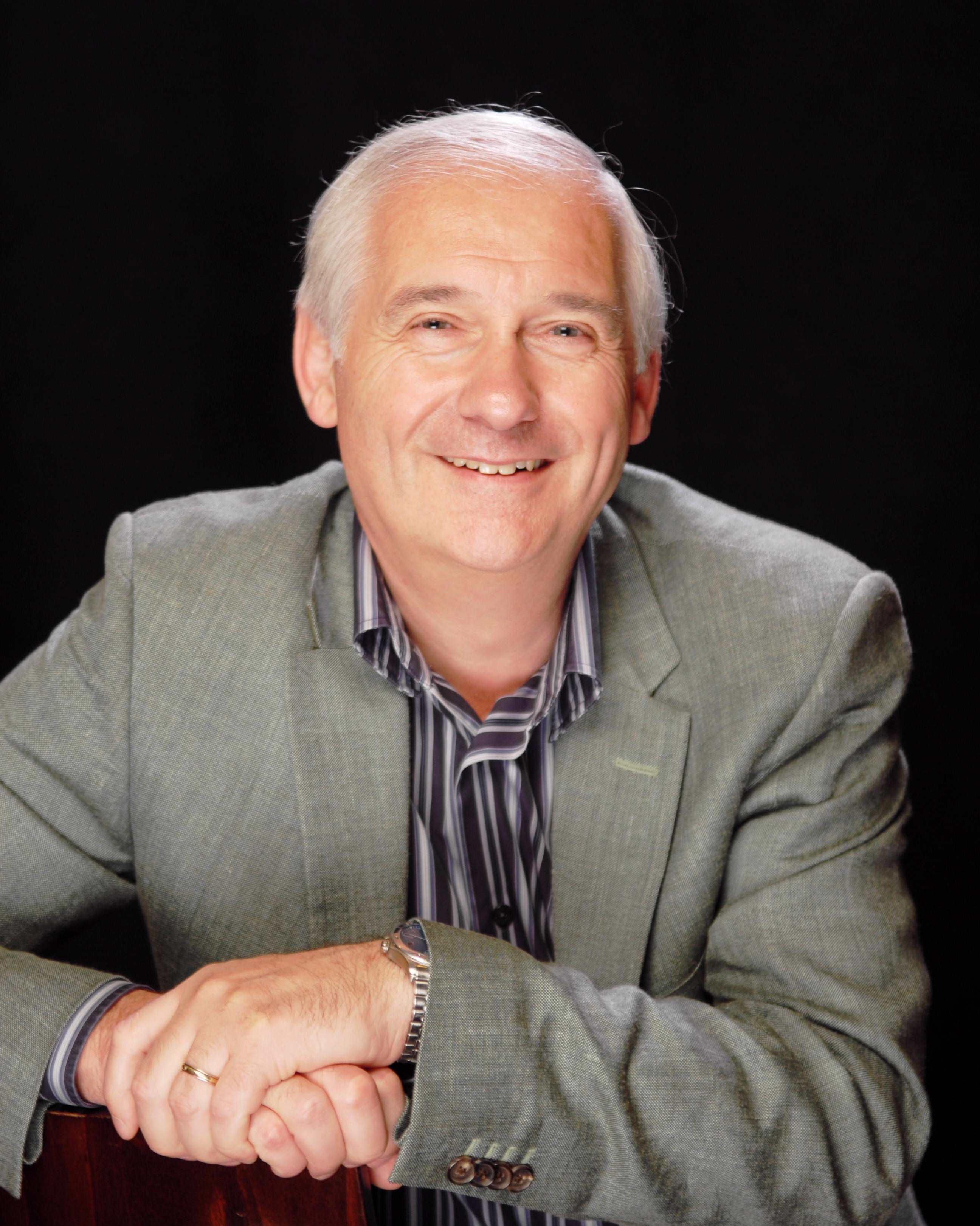 Hello, I'm Mark Lloydbottom. Here's how I can help you
I grew my own accountancy business from a standing start to over 55 staff and partners in 10 years.
There were no courses on how to manage an accountancy business, so I decided that I would study business management, people management and marketing in order to know what to do and how to do it well.
In growing my three businesses I have learnt a lot about what works and what doesn't. I have enhanced this knowledge by lecturing accountants worldwide and consulting with firms of all sizes.
I know that managing an accountancy business is not easy and that's why I have created IGNITE Practice Management to help firm leaders and owners learn from my successes – and failures.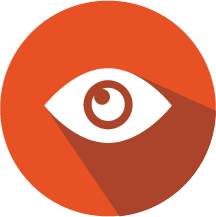 An insightful course
IGNITE Practice Management is a comprehensive course that provides an introduction in which we look at some really important areas to help challenge but also bring insight and deep thinking.
In this insightful Course we will look at how firm owner performance can be improved, profits increased and how an accountancy business can chart a course to achieve far more. But that is only a brief introduction. Read on to discover the length and breadth of IGNITE and its 7 Modules.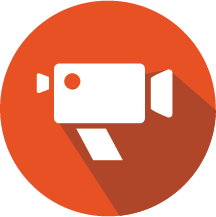 What you will receive
63 separate sessions
Twenty four hours of video training
A comprehensive 300 page manual
Over 15 high impact downloadable files
A certificate of graduation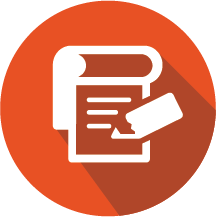 Your sessions
Introduction

The profession is changing

Future accounting firm service model

LUBRM and TUBR – our high impact and insightful partner performance models

LUBRM-based strategies for improving firm profitability

Make sure your firm sidesteps these snakes of complacency

The rungs on the ladder of a truly successful firm

Spotlight on essential firm profit improving strategies

Firm owners – are you delivering to your maximum potential?

Firm owners – developing your personal development plan

Accounting firm trends, benchmarks and insights

Strategic planning that works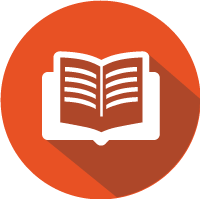 What you will learn
ACHIEVING PEAK PARTNER PERFORMANCE AND RESULTS
Your role as an expert
Your role as a business advisor 
The massive importance of owner 'visible' time with clients
The essentials of delivering outstanding quality
We ask the question of who our best client is – and the answer may surprise you unless you have attended one of my practice management seminars
High impact communication essentials
What insights can you gain from the 'future accounting firm model'?
Increasing profitability - the LUBRM model adds insight and understanding to growing your bottom line
21 high impact LUBRM strategies for profit improvement
The 8 snakes of a firm that is complacent – this will most likely challenge you to climb the…
…Ladders of success. 8 areas where truly successful and leading-edge firms concentrate their management focus and performance
Some partners under report their client time – check out the 7 habits of a truly effective and successful partner
Going beyond compliance CPD is essential – here are some valuable insights into the opportunities for development
Benchmarks – how do we compare? Here is your answer as we look at 62 essential benchmarks
Strategic planning insights complete with key points and checklist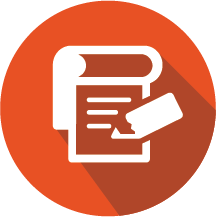 Your sessions
The cost of poor service and value of outstanding service
Service in accordance with your client-centric priorities
Leveraging your client meetings
Outstanding service – the rewards are substantial
Moments of truth and moments of magic
How to improve the effectiveness of your financial statements (all in less than 60 minutes per client)
Enhancing the value of what you deliver
Your report card and how to improve your ratings
Projecting a high-quality image
High impact client care KPIs
What does your reception look like? Time for an upgrade?
A look at some outstanding service case studies
Developing your firm's service portfolio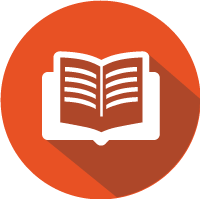 What you will learn
Client service strategies that work
Calculate the cost of lost clients and the value of retaining clients – the ones you wish to keep

What are we really selling?

The impactful value of the iceberg of time proposition 

The jaw dropping case of the dentist's receptionist

Developing an intentional annual client meeting plan – a plan that will motivate you and assist in improving the value you deliver to clients

Rear view mirrors - a massively important recommend 

How your own skill development enhances your value to clients 

Being famous in your marketplace

12 ways to strengthen client relationships

Moments of truth. What are yours? Then turn these into 'moments of magic'

Your financial statements significantly improved 

Avoid the dangerous trap of PDFs

Better managing client expectations

Beware the causes of these service failures

The 8 areas where clients judge quality – and they are not the ones you think of as quality

How do you score on this client report card?

Image is important – yours, your firm, your office, your reception, your ambassadors – areas you may wish to improve

How to institutionalise client feedback without doing a formal survey – the six questions you MUST have answers to

Learn the lessons from great companies outside of the accountancy profession including a video of one of the UK's most profitable independent car dealer. So many transferable lessons

Your firm's service portfolio – you will find pages of great opportunities in your manual.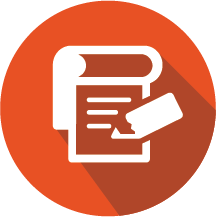 Your sessions
Introduction and the three reasons why firms do not earn enough

Billing myths

Top line management

Setting prices that deliver a higher return

The emerging role of the pricing director and how you can take advantage now – at no additional cost

Agreeing [higher] prices with clients

Effective strategies for improving your billing

The powerful case for downsizing your lock up 

How to effectively downsize your firm's lock up

The job is not complete until the bill is paid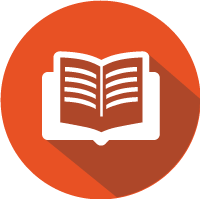 What you will learn
Lock up reduction strategies that work
The three main reasons why accountants do not earn enough

Side-step these 21 billing myths – they cost many firms a lot of money

The five limiters that affect the amount you can charge for your services

How to maximise price and close the value gap

Questions to ask clients to assist them in understanding the value you deliver

When and how to use results pricing

Essential steps to take when agreeing a fixed price – or losses might ensue 

The cost of risk reversal

Training clients to pay you promptly

Lloydbottom's law and corollary and how to avoid losing out on underquoting

15 ways to improve your billing

The harmful effect of excess lock up and the steps to take to reduce lock up

New approaches to billing and collection - do it the modern way

Massively reduce your lock up

How a guerrilla billing strategy may be a good starting point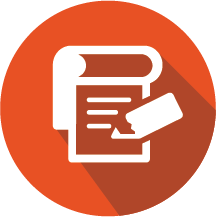 Your sessions
Introduction

Millennials and how to be an even better [and more profitable] millennial firm

Getting better results from all your meetings 

Improving staff management

Improving job profitability

The cost of the ego trip

Nuggets of gold to improve staff performance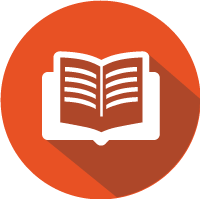 What you will learn
Team management strategies that work
Managing from the H.E.A.R.T. – the 5 lessons that enabled me to turn the corner and better manage my teams

The wisdom of the geese – 5 need to know lessons in team management

Better understanding millennials and Gen Z

Do you end up doing the talking when you lead meetings? Not after watching the third session!

Offsite meeting checklist

It's time to stop taking minutes

The keys to personal and staff motivation

Helping employees take 'emotional ownership' of the firm

Improving budgeting and stopping managers creating 'optimistic' budgets

Learn the lesson from the car dealership service reception

Saying goodbye to write downs

Having a better process for extras or client caused problems

Navigating client expectations

Fixing the disconnect between manager and partner – maybe the number one key to reducing write downs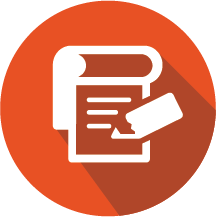 Your sessions
Introduction

The client planning meeting – high impact focused on adding value

The power of questions – real service power

Widening your service reach

The four roles of management

The organisational life cycle

The aging of an organisation and how to get back to being successful

Essential consulting insights

Helping clients increase their profitability

Starting and running an effective client mentoring group

A focus on your core services – how to expand what you offer clients

A focus on your options for specialist services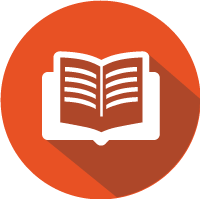 What you will learn
Advisory service strategies that work
Looking at the value of financial statements

Finding the time for non-compliance services

Protect the firm with triple lock service

Debeloping the expertise and confidence to deliver extension services

The invaluable lesson from the mime artist

Client planning needs and your service opportunities

The five essential plans that clients all need

Over 100 questions to pepper into client conversations in areas such as the future of the business, their marketplace, their planning, funding, operations, profitability and cash flow, value driven questions and much more

Service areas that almost all clients need over a 10-year period including business structures, conflict and dispute resolution, divorce, estate planning, and many other key areas

How the four roles of management can help your understanding of your clients' businesses' including how to work with each of the four types of roles

An in-depth look at the characteristics and challenges of businesses in the courtship, infant, Go Go, adolescent, phases of business growth and development

Business success principles - master these and reap the rewards

How to apply the profit game and help clients uncover profit robbers – activities that restrict profitability – yours and your clients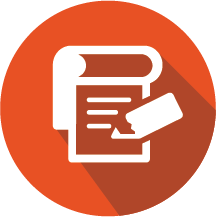 Your sessions
Introduction – why this is so very important

Planning the marketing activities and your events calendar

Essential core business development strategies

A focus on relationship building and referral development

A focus on reputation and brand development

What award winning firms do to achieve extraordinary success

Really great and effective marketing tactics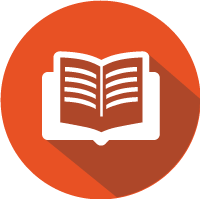 What you will learn
Marketing strategies that work
How much should you invest in marketing?

The essential planning stages of the marketing plan

Your plans for gaining new clients

A personal marketing survey template

The personal marketing plan – we are all different so let's make our plans owner specific

The essential role of advisory literature

Owner marketing essentials

Social media requirements

Blogs – to blog or not to blog?

Client seminars 

Websites that work

25 plus options in relationship building

25 plus options in reputation building

What award winning firms do that you can replicate

Over 20 great marketing ideas that can help you win new business

Making sure you gain prospects appointments

The four 'P's of marketing

Impact questions you can use to great effect

What buying signals look like and when to start your close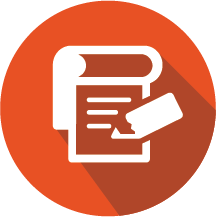 Your sessions
Making it happen

The power of words

Your implementation plan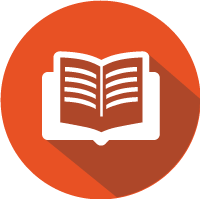 What you will learn
Implementation strategies that work
Recognise your change limitations and seek to focus your energy where you will gain the greatest reward

Starting with small tasks rather than the big ones

Team based decision making. 

Active problem solving – your key steps on this journey

Armouring – this is so, so very important. You must not lose that which you have gained.

Words that have impacted me – discover your own inner energy and motivation as you consider those words that uniquely motivate you

And finally, you will find an implementation template to lead you through your own decision making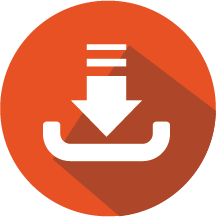 Your enrolment entitles you to these 21 FREE downloads
Accounting firm business owner survey
Report on profit sharing – using profit sharing to increase profits
Managing partner job description
Firm billing philosophy
Firm service specialisations
The profitability blueprint - a step by step process to increase firm profitability
Client satisfaction survey
Core services portfolio
Client meeting agenda (sample)
Confidential partner questionnaire
Relationship building - strategies for building the firm and increasing referrals
Mark Lloydbottom book recommends
Creating cultural change
Our business - staff member survey
Insights for firm leaders - essential insights from managing partner conferences
Strategic planning questionnaire
The power of question – more than 75 highly insightful client questions
Accounting firm business owner survey
Reputation building - strategies to enhance the firm's reputation
Staff survey
Questions that demand an answer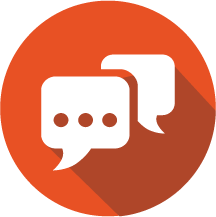 What others say
Mark is unquestionably a globally recognised practice management expert for accountants. Over the last 25 years based on his unique insights as partner in practice and his subsequent roles as an advisor and consultant to the profession, he has provided meaningful and transformative support to hundreds of accountants and their practices. 
One of the difficulties with practice management is that there is a lot of common sense and no magic formula. If there is no magic why isn't everyone doing it? The difference between Mark and some gurus in the field is that he acknowledges that there is no 'get-rich-quick approach' for accountants. Mark works from a place of integrity and honesty to create meaningful change in how we work and think. He helps firms develop the personal relationships that form the basis of our profession. 
As the world changes how clients interact with their accountants evolves. Mark keeps ahead of the field and his core values remain at the heart of true success. When Mark speaks accountants should listen.
Des O'Neill, Founder, OmniPro, Ireland
Mark's curiosity, entrepreneurial insight and commonsense approach to business has made him a powerful force in the management of public accounting firms all across the globe. He brings over 30 years of practical experience and keen observation to the profession, and hundreds – if not thousands – of firms have benefitted from his ideas. I've known Mark for most of his consulting career, have learned a tremendous amount from him and am proud to call him a friend.
Mike Platt, Inside Public Accounting, USA
Mark Lloydbottom is one of the most creative minds in the management and marketing of professional service firms. I have had the privilege of working with him for over 20 years and I learn something useful from every interaction. I endorse him whole-heartedly, unreservedly and enthusiastically.
David W. Cottle, Practice Management Consultant 
I have worked with Mark for more years than either of us might care to mention. Mark's knowledge and experience in the profession is superb and his connections in the UK and USA ensure that he is well placed to identify the latest trends and ideas. 
Mike Sturgess, Chairman, SWAT UK 
Wow – it seems like yesterday when I met Mark as he led a marketing retreat that I attended early in my career. From the start he inspired me with his depth of knowledge, cutting edge insight and positive energy. He continues to amaze me with his wisdom, creativity and love of the profession. I am proud to call him a role model, mentor and friend. Oh, how thankful I am for that meeting and lecture in Seattle 25 years ago.
Tracy Crevar Warren, The Crevar Group, USA and Switzerland
Having worked with Mark over many years, I know that his wise counsel is greatly appreciated by all who have been privileged to experience it. His unique style has enabled many to see that improvement is readily achievable.
Ken McManus, [Former] Assistant Director, Practice Support, ICAS
Frequently Asked Questions
WHEN DOES THE COURSE START?
The course starts now and it is a completely self-paced online course.
HOW LONG WILL I HAVE ACCESS TO THE COURSE?
You will have unlimited access for the lifetime of the school.
WHAT DO I DO IF I NEED HELP?
If you have a question related to this course, email [email protected].
WILL I RECEIVE THIS COURSE IN THE MAIL?
No. This course is 100% digital, meaning you will have instant access via the web. You can begin your journey within minutes of making the decision to register.
WHAT HAPPENS AFTER I PURCHASE THIS COURSE?
After submitting your order, you will be given immediate access to the course. Then you will be able to watch the video lessons, download the course guide, and access bonus content. You will also receive an email confirmation of your purchase.
What if I am unhappy with the course?
We would never want you to be unhappy! If you are unsatisfied with your purchase, contact us in the first 30 days and we will give you a full refund.
ARE YOU EXCITED MARK?
Definitely YES. We're excited to have you as a part of our Online Training community. I trust you find this course impactful for you and all those you will influence. I look forward to working with you.