The results? 
Many of these firms have increased profitability by more than 100% over a 2-3 year period. One firm making over £400,000 profit per partner saw an increase of over 25% in two years. How did they do it? There is no magic bullet, no one way, but they all shared a common goal and together were determined to avoid FTI - that is failure to implement.
Managing partner Keith who was a total convert told me that one of his partners said "Don't ever mention that LUBRM model again!" But, interestingly he didn't object to the increase in his profit share!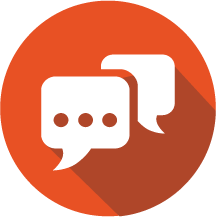 What others say
The South African Institute of Chartered Accountants engaged Mark to lead a number of our annual Practice Management Conferences and a number of workshops on practice management. Mark's enthusiastic, honest and insightful presentations were extremely well received by our members who rated his knowledge of the subject, presentation style and audience interaction a staggering 95 per cent! I believe that based purely on his seminar, firms could increase their net income per partner by 6 to15 per cent. It is always a pleasure working with Mark, and I recommend him to any practice, accounting association or Institute that is looking to hear a speaker who I can assure you will bring insight and wisdom to any conference.
Bridgitte Kriel, [former] Project Director, SAICA
Mark has been a highly influential figure to many of us over the years, helping us to build better businesses based on his genuine interest and concern about the profession and that of the professionals within it. A strong, ethical, commercial and principled thinker, Mark continues to leave an amazing impression on the market.
Richard Sergeant, Founder, Principle Point
Mark has consulted with ABG and throughout this time gained the trust and respect of the partner group. His common sense and insightful approach combined with his passion and integrity have been of great value in helping us all focus on what to do to grow our firm.
Paul Berlyn, Managing Partner, ABG 
IGNITE Practice Management
If you like 'The LUBRM Model' why not try something else from IGNITE.